You should be excited about the Rivian R1S
We recently dropped our top 5 electric vehicles coming out soon on Instagram, and the Rivian R1S came in number two.
Alternative Energy Resources loves rideshare drivers that rock electric cars to save the environment. Our options for good electric cars has been limited in the past, but the market seems to be on the verge of an electric explosion! The reason we're most excited about the Rivian R1S is the market has lacked electric sports utility vehicles the most. And it's far more than we could have ever hoped for in one of the first full electric SUVs available to the public.
The Rivian R1S is Versatile
According Rivian their launch model will have a driving range of 300+ miles, allowing for long adventures and more time between charges. They also boast that the R1S will be able to "Drive through 3 feet of water. Rock crawl at a 100% grade. Traverse just about any terrain with 14 inches of ground clearance. With a 0-60 mph time in as quick as 3 seconds depending on your tire selection, it also delivers the on-road handling of a sports car." It's also rated to tow up to 7,700lbs.
It's other unique feature is the quad-motor power train, which has an individual motor for each tire. This allows for much finer control on unstable terrains and in sever weather conditions. Mason V., their power train engineer, even brags "Our quad-motor system improves traction in all conditions, but it really stands out when the weather is at its worst."
The Driver+ feature will also come standard in all models, offering true hands free driving assistance along with a full set of safety features, and regular automatic system updates. This makes the Rivian R1S a perfect option for driving in the city and taking those long road trips.
The Rivian R1S is Stylish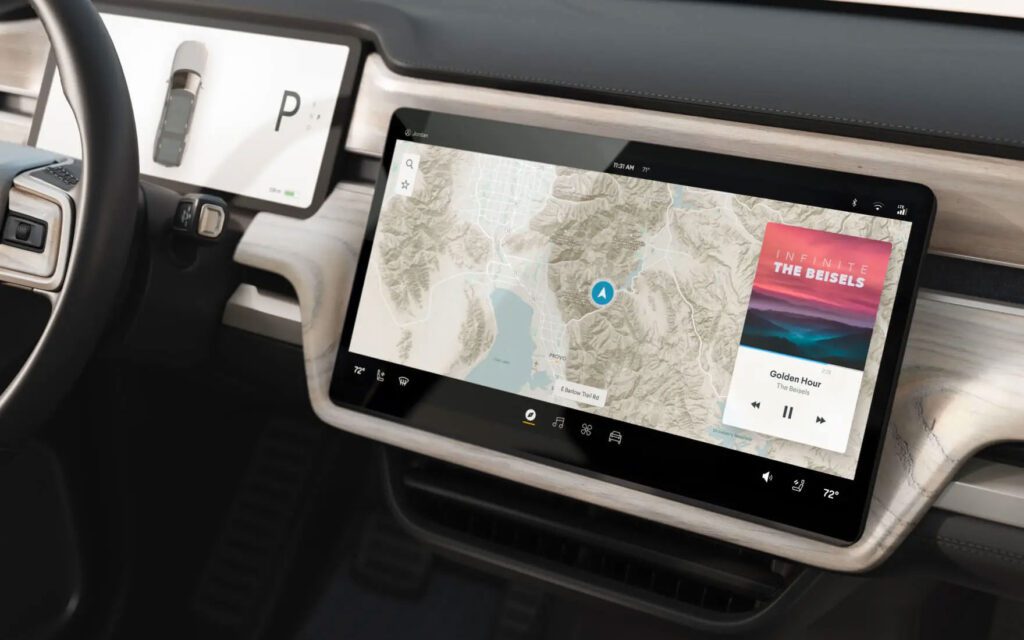 First of all, we love the look. Imagine a Range Rover and a Tesla had a baby. That beautiful child would have all of the rugged, natural class of a high-end SUV paired with the modern sophistication we've come to expect from Tesla's luxury electric vehicles. All models will also sport vegan leather seats and a panoramic glass roof. Although I absolutely love this blend of natural wood and modern design you do also have the option to choose a matte black interior, for more of an ultra-modern aesthetic.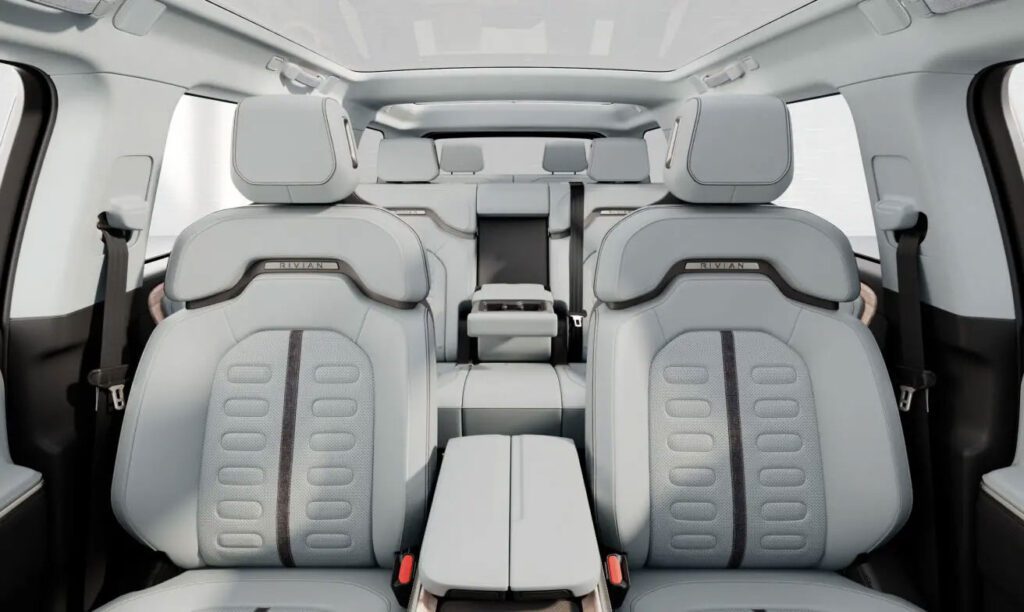 The Rivian R1S is Spacious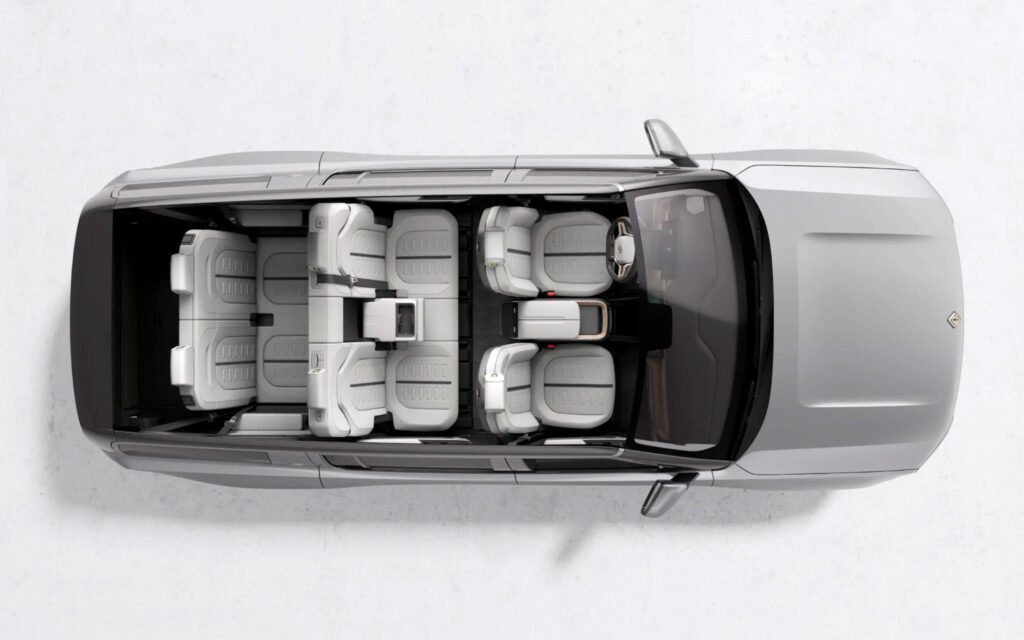 Something that SUV users need is space. The Rivian R1S is designed to meet that need. It seats seven people comfortably, and the back seats can be folded down to make the trunk more spacious when you have less passengers. The seats fold flat, providing the maximum amount of cargo space in the back, if you need it. It also has a lockable front trunk! All together you'll have a maximum storage space of 108 cubic feet.
The Rivian R1S Is A Big Step
Not only will the this versatile vehicle expand the scope of the electric vehicle market, it's going to change the world for you! Soon having an electric vehicle that can transport a big family, or your whole squad will be an option. Soon nature-lovers can drive to their favorite, remote places without impacting the environment. Now rideshare drivers will be able to drive an all-electric XL vehicle and make even better money. That's why we think everybody should be excited about the soon release of the Rivian R1S.
Want to know more about the Rivian R1S? Check out all of the official details at https://rivian.com/r1s